Home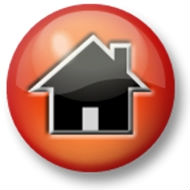 I have personally been performing audits over a seven state region for over ten years. I have prior experience with a public firm as well as government experience as an employee of the Division of Legislative Audit. I have a significant amount of experience preparing financial statements in accordance with Generally Accepted Accounting Principles and have developed ongoing working relationships with many of my clients, as well as their oversight agencies, which spans several years.
Professional Objective: to provide the highest quality services on a timely basis
As a member of the AICPA Peer Review Program, my auditing practice has been subjected to a review by another firm of CPA's. I received an unqualified opinion (a "clean report") as a result of my most recent review.   I am committed to providing the highest quality professional services.  Thank you for your interest.
Donald E Curtis PLLC, CPA
Member, American Institute of Certified Public Accountants
Arkansas Society of Certified Public Accountants
Affordable Housing Association of CPA's
Governmental Audit Quality Center
National Association of Housing and Redevelopment Officials – Arkansas Chapter